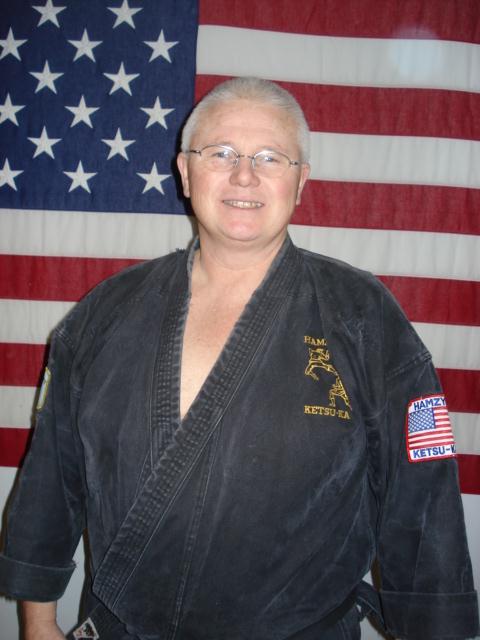 Sensei Curt Richards
Sensei Curt Richards has been studying the art of Hamzy's Ketsu-Ka™ Karate since 1974.
10th Degree Black Belt (Grand Masters Degree)
Assistant Director of United Ketsugo and Karate Association (U.K.K.A.)
National Testing Board Member of the U.K.K.A.

Our classes accommodate men, women & children five years and older. I encourage your family to join our Karate family.